THE DIRECT MAIL STRATEGY…IS IT MAKING A RETURN?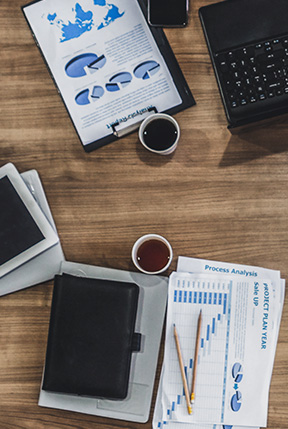 As consumer retail and the professional services industries continue to evolve heading into the second half of 2022, I'm noticing that the role of direct mail marketing is shifting again as well.
Several economic conditions and seismic changes have occurred over the last two years that have altered business and consumer buying habits and in some cases, have established many more business professionals working from their homes, or their "remote work environment".
Though the wonderful world of internet shopping was alive and well before 2020, the United States consumers are now even more experienced with making everyday shopping decisions and major product purchases from within their homes.
While email marketing continues to find success, it has also continued reaching "saturation levels", with the average consumers receiving on average 30-50 offers in their email and countless other exposures through the internet.
Recent research from the DMA (Data & Marketing Association), stated that up to 90% of direct mail gets opened daily, compared to only 20-30% of emails, and the average response "click through rate" to initiate a purchase on email is averaging 1-3%. In the same survey, the DMA referenced that 54% of consumers surveyed tried a new product or began working with a new business during a six-month period, because they received a direct mail piece at their home or place of business.
Direct mail recipients purchase 28% more items and spend more money per purchase than those who purchase through other means and 73% of American consumers say they prefer being contacted by brands via direct mail because they can read it whenever they want. Additional research shows that advertising mail is kept in a household for 17 days on average, which allows for sufficient time for multiple views and a decision to be made on a purchase.
By keeping a piece of direct mail in a household for over two weeks, consumers are reminded more consistently of the product or service you are advertising. This makes them more likely to visit your website, call, email or visit your business in person when they're ready to make a purchase. With a direct mail conversion rate of 28% when they keep your marketing piece for an extended period of time, this marketing strategy is still proving effective.
So, if you're looking to promote your business in Fall 2022 and you're deciding if direct mail is a sound marketing investment, consider it worth your attention. In our digital age, some email marketing practices are becoming oversaturated, and many daily emails end up unread or are marked as spam. Direct mail marketing is once again, starting to cut through the clutter and show promise heading into the next several years.
Ground Flohr Marketing can help with concepts, graphic design, printing and mailing services and can help you evaluate your local target market or high value prospects for your specific industry. Contact Us Today at 717-875-1633> or email chris@groundflohrmarketing.com
Sources: United States Postal Service Market Research & Insights – Mail Moments, "Advertising Effectiveness and Age," USPS Office of Inspector General, Data and Marketing Association, Small Biz Genius Direct Mail Statistics